A 'Third Mission'?: Reimagining University-Indigenous Relationships across Australia
Location
Common Room, University House 1 Balmain Crescent, Acton ACT 2601
Speakers
Tony Dreise, Research Scholar, ANU Centre for Aboriginal Economic Policy Research
CASS Annual Public Lecture on Future Directions in Indigenous Research 2017
by Tony Dreise
Lecture to be followed by canapes and drinks.
REGISTER NOW (closed)
An overview of the lecture
The relationship between the academy and First Nations people over the years could be categorised into three phases – disparagement, disruption, and equity. The first phase, it can be argued, was much like the wider relationship between the colonists and Aboriginal peoples, in that it was largely one-sided, disparaging, untruthful, elitist, and heavily blinkered. During its more distressing and depressing stages, researchers and theorists promoted and held a dim, racist and Darwinian view of Indigenous cultures and peoples. Working in tandem with the 'Great Christianising Enterprise', the academy questioned the very humanness of Indigenous peoples and were, thus, active players in the oppression and dispossession of the First Australians.
In the 1960s, standout academics such Stanner and Rowley started to disrupt conventional relationships by building bridges of understanding between the academy and First Nations peoples, and in so doing, tackle the 'Great Australian Silence'. In more recent decades, Australia has made significant strides in creating opportunities for Indigenous students, Indigenous senior scholars, and Indigenous research networks. But with an Indigenous university participation rate at about 1 per cent, there is much work to be done in delivering equity and closing gaps.
With so many Indigenous communities still encountering economic disadvantage and intergenerational trauma - while at the same time, striving for their first cultures to be reaffirmed against growing tides of globalisation - is it time to reimagine the relationship between universities and Indigenous communities? Might there be greater scope to develop an investment strategy and pursue a public policy course of inter-sectoral action and co-production? Can universities do more in catalysing economic, social, environmental, and cultural benefits for and with First Nations communities?
In recent decades, universities throughout the world have been actively considering their role in not only undertaking research and transferring knowledge on their campuses but in undertaking community service and engagement within the communities in which they operate. This is often referred to as the 'third stream' or 'third mission'. There are a plethora of examples throughout Australia of universities working with First Nations communities. But are our national public policy frameworks keeping pace, or more importantly, is there a case for greater public and philanthropic investment in Indigenous third stream activities?
About the speaker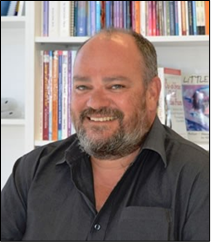 Tony Dreise (pronounced 'drice') is a proud descendant of the Guumilroi and Euahlayi peoples of north-west New South Wales and south-west Queensland. Tony is an independent consultant who undertakes research; policy analysis; curriculum and resource development; and change management for government, community, philanthropic and education bodies. He is also an Indigenous Scholar at ANU's Centre for Aboriginal Economic Policy Research, where he is finalising his PhD study into the role of Australian philanthropy in Indigenous education. He holds both a Bachelor of Teaching degree and a Masters of Public Administration.
Over the past twenty-five years, Tony has served in a number of professional capacities including as a senior executive in government, a state program manager and regional director in Indigenous education, and a national executive in Indigenous education and training. In more recent years, he served as the former Principal Research Fellow for Indigenous Education at the Australian Council for Educational Research. Over the past year, Tony has been working with the OECD to identify promising practices in Indigenous education internationally.